J. David Ford Construction has the knowledge, experience, and resources to provide you with the highest quality state of the art work at a great value. Locally owned and operated, with over 30 years of residential earthquake retrofit, foundation and drainage experience.
Customer satisfaction is our priority. We have the trained crews and management expertise to complete your project in a timely manner and deliver what we promise. We handle the entire process for the homeowner including coordinating with Building Departments or structural and geotechnical engineers when needed.
In Bay Area cities where rebate money is available to homeowners who seismically retrofit their homes, we GUARANTEE that our work will qualify for the rebate funds. We are committed to helping homeowners make their homes safe and structurally sound.
Our Team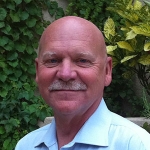 J David Ford
J. David Ford started his training as a teenager working as a carpenter in the construction industry.  After working in all aspects of remodeling and new home construction, he became a licensed General Contractor in1977.  Dave works closely with engineers and Home Inspectors and is recognized by his colleagues as one of the leading structural and seismic contractors in the East Bay.  He is a frequent speaker on seismic retrofitting and has worked with the Building Departments in the Cities of Oakland and Berkeley on their seismic retrofit programs.  Dave also worked with building officials on the Oakland Soft Story Building Evaluation and Retrofit Program.  He is committed to continuing education and has a reputation for his integrity and dedication to doing jobs the right way according to the highest standards in the industry.
About the Crew
At J. David Ford Construction, we take pride in our crew of trained experts.  In addition to Dave's personal supervision, each crew has a dedicated foreman who is on the job from inception to completion.  Most of our crew members have worked for the company for over 10 years.  All crew members share Dave's philosophy of commitment to excellence and have been trained to go the extra mile.